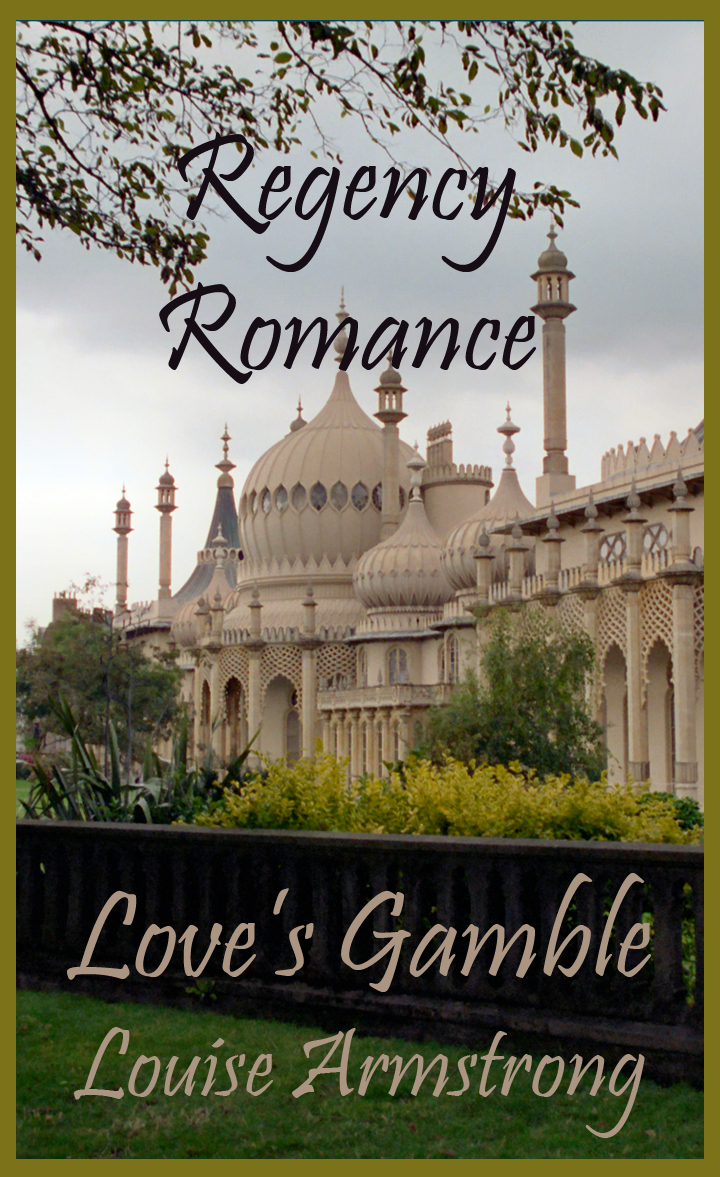 Louise Armstrong's Love's Gamble is a short and sweet Regency retreat.  Although a touch of the colloquialisms that drive some readers bonkers, I found this to be thoroughly enjoyable and new story that could be read in a sitting.
It starts out at the country home with three sisters who, through turns of fortune, are forced to make some pretty drastic life choices.  They end up finding love and independence in this simple and funny novella.  With a bratty sister, a villianous Aunt, and a character for a father, two of the sisters strike out on their own in order to save the family from ruin.  Its a sort of Cinderella story that will appeal to women liking strong characters or needing a little confidence booster as they strike out in their own lives.
Because its so short, I don't want to give you a lengthy scope of the plot.  However, I will say that this is a definitely feminine focused book that is light on romance and although has some adult themes is appropriate for teens.
I think Armstrong is a rising talent and can't wait to read what she has to offer in a full length!  Her strength for writing female characters will be something treasured by Janeites.
Follow the link (her name and book title) to download this in e-book form for the super cheap price of .99!
A copy was provided by the author for the purposes of review.  No monetary or other compensation was provided.